8.100/10 (17)
| | |
| --- | --- |
| Genres | Animation, Comedy, |
| Duration | 25 min. |
| Network | Fox Broadcasting Company, |
| Countries | US |
| Language | en |
Family Guy Seasons:
Overview Family Guy is an American adult animated sitcom created by Seth MacFarlane for the Fox Broadcasting Company. The series centers on the Griffins, a dysfunctional family consisting of parents Peter and Lois; their children Meg, Chris, and Stewie; and their anthropomorphic pet dog Brian. The show is set in the fictional city of Quahog, Rhode Island, and exhibits much of its humor in the form of cutaway gags that often lampoon American culture.

Writing
Ken Goin
Writer

Production
Richard Appel
Producer
Mike Barker
Producer
Alex Borstein
Producer
Lolee Aries
Producer
Daniel Palladino
Producer
Danny Smith
Executive Producer
Chris Sheridan
Executive Producer
Seth MacFarlane
Executive Producer
David A. Goodman
Executive Producer
Shannon Smith
Producer
Kara Vallow
Producer
Kirker Butler
Producer
Wellesley Wild
Producer
Alec Sulkin
Producer
Mike Henry
Producer

Writing
Craig Hoffman
Writer

Production
Abraham Higginbotham
Producer
20th Century Fox Television
Producer

Writing
Julius Sharpe
Writer
Deepak Sethi
Writer
Teresa Hsiao
Writer
David Wright
Writer
Shawn Ries
Writer
Artie Johann
Writer
David Ihlenfeld
Writer
Marc Firek
Writer
Alex Barnow
Writer
Mike Desilets
Writer
Aaron Blitzstein
Writer
Spencer Porter
Writer
Anthony Blasucci
Writer

Production
Steve Callaghan
Producer
Mark Hentemann
Producer
Gary Janetti
Producer

Writing
Michael Shipley
Writer
David Collard
Writer
Andrew Gormley
Writer
David Zuckerman
Writer
Family Guy Latest Episodes

Season 12 Episode 21 (S12E21): 2014-05-18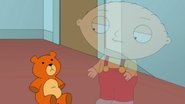 Chap Stewie: When Peter and Chris interrupt Stewie's TV time, the angry baby goes back in time to break up Peter and Lois so he's never conceived, but is shocked when he is reborn into a "Downton Abbey"-esque British household.


Season 12 Episode 20 (S12E20): 2014-05-11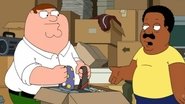 He's Bla-ack: Cleveland returns to town, but is instantly banned from spending time with Peter when Lois and Donna get into a big fight over parenting.


Season 12 Episode 19 (S12E19): 2014-05-04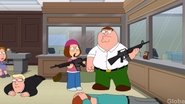 Meg Stinks!: Meg has fun partying with Peter when he takes her to a college for an interview. Brian must learn how to live in the wild when he gets sprayed by a skunk and is prohibited from entering the house.


Season 12 Episode 18 (S12E18): 2014-04-27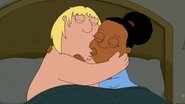 Baby Got Black: Chris is forbidden to see Jerome's daughter Pam, so when the kids run away together, Jerome and Peter must work together to find them.


Season 12 Episode 17 (S12E17): 2014-04-13

The Most Interesting Man in the World: When Peter takes Stewie to the park for some quality father-son time, he mistakenly takes the wrong baby home, prompting Lois to call him an idiot. Determined to prove to her that he's a responsible adult, Peter goes on a business trip to Chicago and returns as an intelligent, classy person.